The SASMI Plan is the pathway to the protection, restoration and migration of the million-acre salt marsh ecosystem.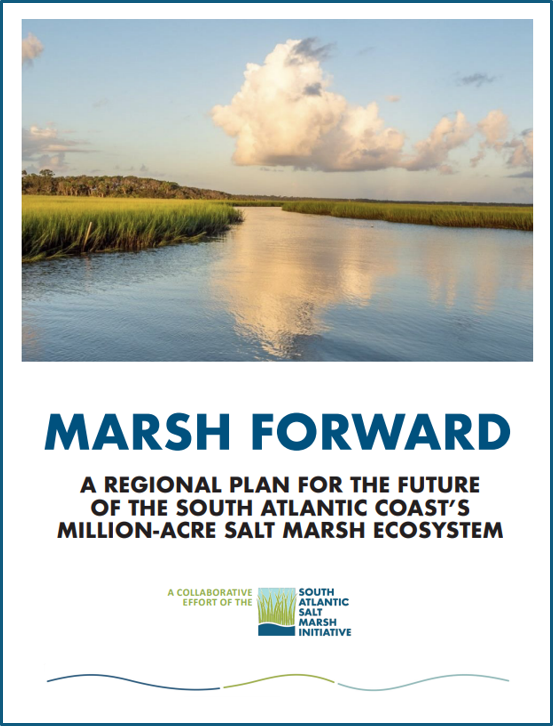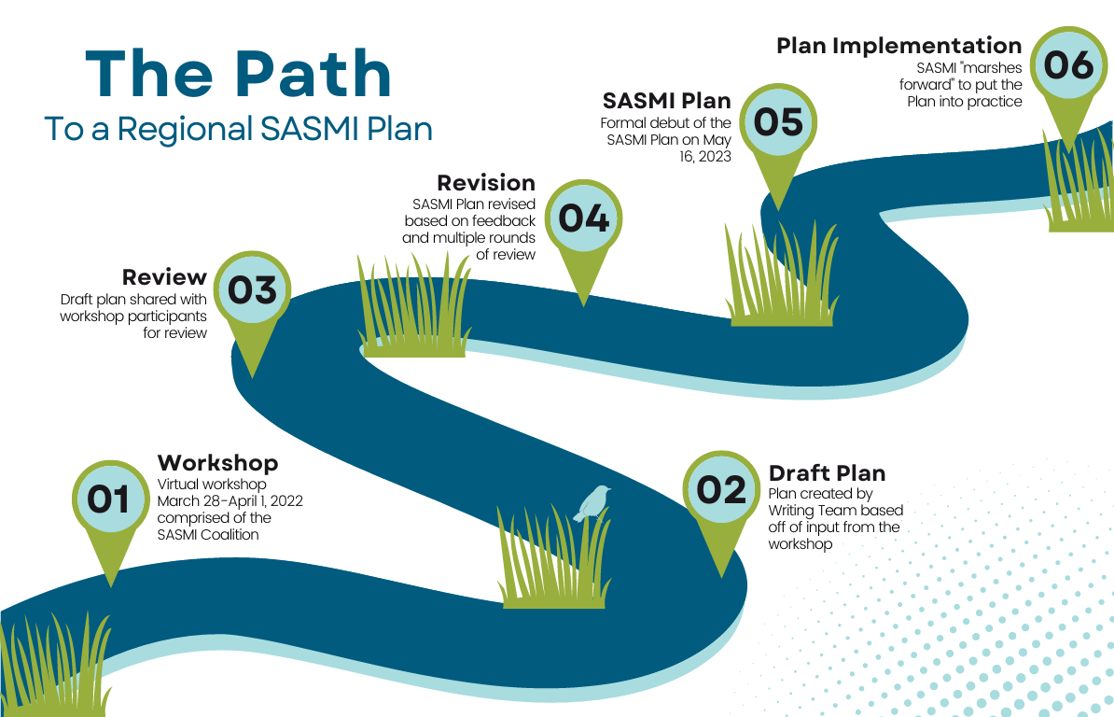 SASMI Plan Implementation
The SASMI Plan was developed through large-scale collaboration and partnership, and it will be implemented in similar fashion.
While action and investment at the regional or national scale is important, most implementation of this plan will occur through local, state and subregional actions. Fortunately, a wealth of salt marsh conservation work currently underway is guided by existing plans and initiatives of SASMI partners in North Carolina, South Carolina, Georgia and Florida. These efforts working in concert across the landscape provide valuable progress and momentum toward the SASMI goal and will shape future implementation of the plan. 
The SASMI Steering Committee, Working Group and broader Coalition will serve as the initial foundation and co-creators that will design, build out and populate the enduring governance structure necessary to implement the regional plan. Securing landscape-scale conservation of the South Atlantic salt marsh resource will also depend greatly on our ability to secure and direct necessary funding as effectively and efficiently as possible. As it has since SASMI's inception, the ALRI provides a potential model framework that can help us navigate these challenges.
SASMI's broad and growing coalition comprises stakeholders and experts with a shared vision for the future health, resilience and abundance of the million-acre salt marsh expanse. Our overarching challenge is to effectively communicate and coordinate with, educate and mobilize these and additional stakeholders to implement the plan. These stakeholders include but are not limited to decision-makers at the local, state and federal levels, as well as private property owners, coastal communities and cultural groups and industries that interact with and impact salt marsh habitat. 
Together, as a unified SASMI coalition, we will Marsh Forward to conserve and protect the approximately 1 million acres of salt marshes in the South Atlantic region.